Michael Owen's move to Aston Villa: Starting Of A New Career Or End Of An Era?
The English Legend, Michael Owen, who joined Manchester United in July 2009, filling in
the number 7 shirt, is seemingly seeing his end at the club. The former Liverpool star has had bad days towards the finish line of his career. Injuries, bad form have not allowed him to keep up to his name!
He did score a hat-trick in December 2009, in a 3–1 away win against Wolfsburg in the Champions League, but he has failed to perform after that. So that leaves him open for transfer.
Thus, Gerard Houllier, the former Liverpool manager, has showed interest in him. Houllier may proffer him with a contract in the January transfer window. The both of them partnered in the highly successful 2001 campaign for Liverpool, when Owen was named the Player of the Year.
Villa chairman would be happy to spend on Owen because with just a few months remaining on his contract a loan move or nominal fee would secure his transfer to the Midlands club.
Most of the Michael Owen fans have showed interest in the move, because they believe they would be able to see more of their favorite player, which is least possible at Old Trafford where Sir Alex just wouldn't give him enough games to play. His most famous goal so far has been against a close derby game against City where Michael Owen came on as a substitute and scored the winning goal - thanks to the amazing pass by Ryan Giggs. Before getting injured for the rest of the last season, Owen scored the opening goal of the Carling Cup final against Aston Villa and hasn't scored ever since. I partially blame Sir Alex Ferguson for that.
It's pretty evident that Michael Owen would not stay with United if Sir Alex continues to ignore the Current No. 7 and he would certainly raise enough money to pay for Sir Alex's fines to avoid BBC for the next 10 years! Not cool Fergie!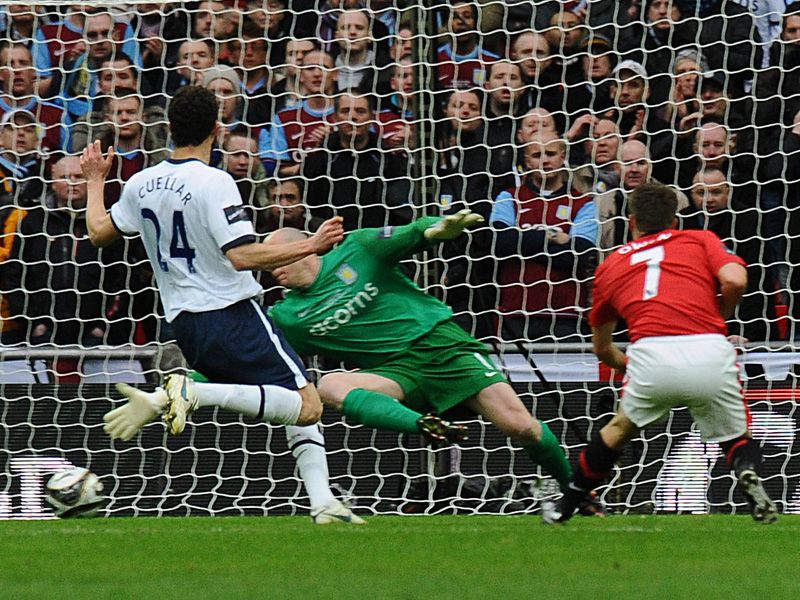 Funny enough, Michael Owen's last goal came against Aston Villa, would the next one come with them?