Danny Welbeck is an asset for Sunderland, he recently scored against Chelsea. And if you thought that was a fluke, then get ready to change your views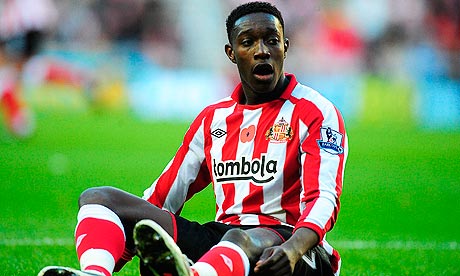 Will he consider Permanent offer at Sunderland?
Sunderland 2-2 Everton
Both Sunderland goals were scored by Danny Welbeck, the Manchester United loanee doing a great job at Sunderland right now. The second goal, a header reminded me of Chicharito's first goal against Sunderland (Back Header). This one was from a greater distance and oh my, what accuracy!
Here is Welbeck's two goals (brace) against Everton
22nd November, 2010
Great job Danny Welbeck! You're doing a great job, just come back to United and emulate your superb form for the Red Devils - You are the future!
Till Danny returns back (hopefully in Summer 2011) sing aloud GLORY GLORY MAN UNITED!