This Winter's Transfer Window is expected to be Hot for Manchester United as they look forward to sign some big names and spend the jingle in their bank account especially after Ronaldo's exit!
So who is expected to leave United at Christmas?
1)
Nani-
Perhaps he should have left last year itself, but seeing Ronaldo joining Real Madrid he stayed thinking that he might be able to take his role but he failed drastically! One should note that he was the first goal-scorer for United this season against Chelsea in the Community Shield Match at Wembley, but he has been in utter shit form since!
2)
Maybe Berbatov
- I am not saying he will definitely go, but since his arrival at United, he has never been happy with himself or with his performance. So maybe he would like to go back to Tottenham Hotspurs if they want him.
So who might United buy at Christmas?
Well this list will go forever, but I have cut it short!
1)
David Silva and David Villa-Valencia-
After Valencia clarified that if the financial crisis demand, it is ready to shed off both the players MAYBE to United. Both the chaps are really good and interested in joining United.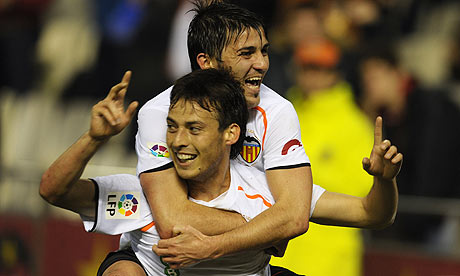 The lads fancy some Bhangra as well lol!
2)
Frank Ribery-Bayern Munich-
It was frustrating the way he responded in the summer transfer window. But now that Bayern Munich are ready to sell him, United have still got his eyes on him. United's fellow bidders include Man City and Chelsea (are they even allowed to buy/sell? LOL)!
3)
Tom Cleverley-Watford-
The 20-year-old has impressed since joining Watford on loan in the summer and has bagged six goals from 13 Championship starts to date. He left united during the summer and will surely come back if required by United..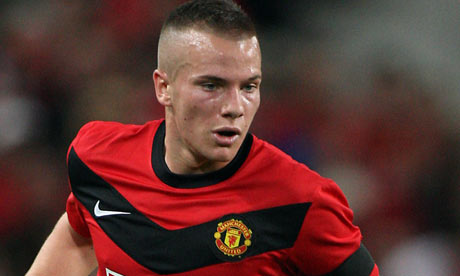 4)
Yaya Toure-
Barcelona mid-fielder -
Barcelona's Yaya Toure has been
linked to several Premier League clubs after failing to hold down a regular starting place at the Nou Camp this season has admitted his respect for Arsenal and United.
5)
Angel Di Maria
-
Benfica's striker-
The Red Devils apparently see the 21-year-old as a replacement for Cristiano Ronaldo, who left for Real Madrid in the summer.
6)
Igor Akinfeev
- CSKA's GK -
He made some terrific saves against United in the Champions League and equally frustrated n impressed the Red Devils. Igor will solve the GK problems for United after van der Sar's departure.
7)
Marouane Chamakh
- Boardeaux's Striker-
The Old Trafford club are looking to France for potential new signings, with two offensive players in their sights...