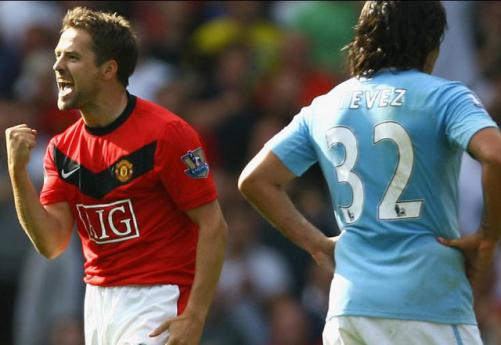 United face Man City tomorrow at the Eastlands and this is quite a big game for both the teams. This game was supposed to be played on 6th of January but due to heavy snowfall in Manchester, the game had to be postponed to the 19th of January. It is the first leg of the Carling Cup Semi-final and its a great chance for City to register a win here and keep their hopes of winning a trophy after a long long time. But of course! that won't be easy as they face THE GREAT MANCHESTER UNITED.
The real worry for the team for the tomorrow's fixture will be Dimitar Berbatov and Ryan Giggs. Both are down with injuries. Berbatov might be needing an operation on his knee soon but it's great that he's still tolerating the pain and avoiding the surgery so that he can play for united.
Rio Ferdinand might be featuring in tomorrow's game but it's really touch and go. He's been training really hard and very eager to come back.
Owen Hargreaves still has some time to raise his confidence levels.
City team news
Santa Cruz has been ruled out from tomorrow's game because of a calf injury and may take a good 1 and a half month to recover. So that limits City's attacking options. But they have Tevez up front who is in his best form of the season.
Roberto Mancini is excited about the derby game tomorrow and believes that Manchester City can certain become bigger than their rivals and outclass them tomorrow. Ha! what a dreamer.
It will be interesting to see what kind of formation and players he plays tomorrow. Till now he's been giving the youngsters a try at the Carling cup, but will his tactics change against Man City?
I personally feel he should play Owen and Diouf and see how their partnership goes. After we've seen a nice harmony between Dimitar and Wayne, having a second choice is actually great!
As far as the defenders go, Sir Alex should not take a risk and pick his top choice.. He might wanna give Foster a chance after his bid to go back to Spurs was rejected earlier today.
In the midfield he should play, Obertan, Scholes and Fletcher and Giggs (or Valencia).. He could have Rooney on the bench who could come on as a sub for Owen. But I hope United thrash City tomorrow without Rooney.
Predicted score: United wins 3-1. Owen, Fletcher and Giggs to score.