Manchester United has recorded its first win of the 5 pre-season games across the Atlantic yesterday in Toronto...
FT SCORE:

Man UTD

3-1

Celtics
It has all started off well at Toronto where Man Utd saw Celtics at an exhibition game in Toronto, Canada.
More than half of the players played were from the Youth team inlcuding Cleverly, Macheda, Welbeck, Da Laet.
The game marked the debut for the England U20 Chris Smalling.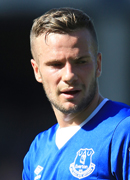 Tom Cleverly also featured in this game after being loaned out from Watford.
Not to forget the Frenchman Winger Gabriel Obertan and the Senegal striker Mirame Diuf
Also, I would like to mention about Darren Gibson, the awesome Irish player.. He really did cause some panic for the Celtic Goalie with his high energy long range shots. Pretty impressive and powerful as always the big man!
Match Review:
The game was perfectly in the balance with both sides coming up with attacks equally. Just as we thought Celtic had begun to have an upper hand on the game, Dimitar Berbatov scored a brilliant goal with a lovely assist from Diuf, the fresh Senegal striker.
Chris Smalling did a ridiculous mistake in the 2nd half to have fouled the Celtic striker to earn the Bhoys a kick from the penalty spot.
1-1, all panicing now except for the red devils who played very cool-ly!
Berbatov set up Danny Welbeck for an easy yet a lucky diving tap into the goal.. 2-1.. things look much more relaxed.. Berbatov is feeling confident and playing some fine football.
Next up we have the talented Tom Cleverly strike a goal from a deflection off the Celtic defender. But you gotta put your hats off the Dimitar Berbatov who was constantly giving good service to others after having scored a wonderful goal in the 1st half.
In the first half we had Ryan Giggs who was constantly being cheered and Paul Scholes really uplifting the game. Giggs was excellent on the wings while Scholes played lovely football by giving long passes - the way he does it! It all seems magical when Paul scholes hits a long shot, you can close your eyes and yet be confident the ball landed in a very much goal scoring situation. On one of the occasions, Obertan really did a good job dribbling through the wings and nearly scored on one occasion. You gotta put your hats off to the "Old Guard"
Fletcher was constantly on the run, winning possession for the Reds. Making essential tackles and showing great promise!
In a nutshell, all the players were desperate to start in the starting XI against Chelsea in the upcoming Community Shield in August.
Player Ratings:
Edwin Van Der Sar - 8 - did good things perfectly, saved one or two shots but had nothing much to do in the game
Chris Smalling - 6 - had a decent game but cost United a penalty, a stoooopid one!
Johny Evans - 8 - looked like a leader
Rafael - 7
Da Laet - 6
Fabio - 7
O Shea - 6
Cleverly - 8 - Awesome control of the ball, this guy seems to have learnt a lot from Watford!
Welbeck - 7 - Good dribbling abilities and scored an easy goal
Macheda - 7 - Decent overall, really should have scored
Diuf - 7 - had an amazing day, provided a great assisted to Dimi
Fletcher - 7 - an Amazing leader. did everything alright.
Scholes - 7 - lovely lovely player
Giggs - 6 - Did OK overall, lacked the attacking display
BERBA - the main man - 9 - 1 goal, 2 assists, what else do you really need? this guy seems to have geared up for the next season and silences all his critics! the boy seems ready to pump it up.
Exclusive Highlights (Now in HD):
Please leave any feedback as a token of appreciation for all the hard-work we do here.
Glory Glory